Cruise Ships
---
---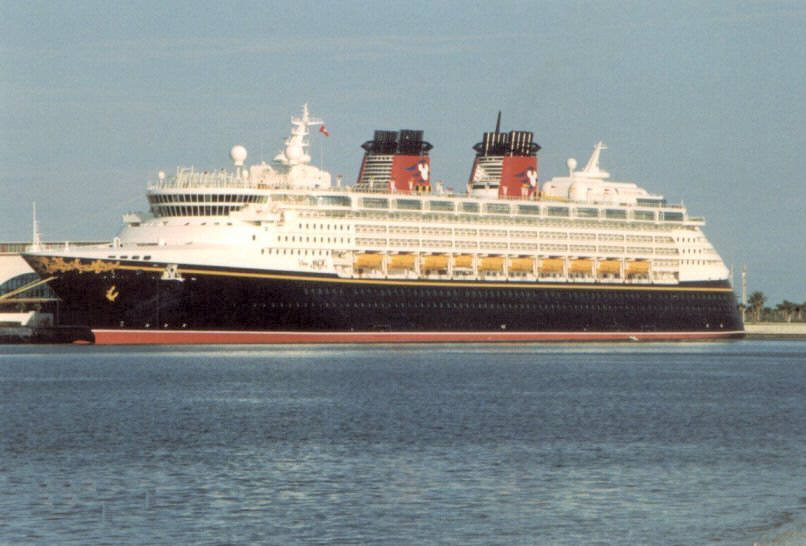 These ships have been developed from the older and perhaps more famous passenger liners that once offered scheduled services for passengers across the oceans of the world before the advent of air travel.
The main differences between passenger liners and cruise liners are:
A cruise liner is designed to access more shallow waters and is more manoeuvrable.
Cruise liners are not usually as fast as the passenger liners used to be. They are designed to run at a reasonable speed but as economically as possible. Passenger liners were designed to offer fast transit times.
Passenger liners were often equiped to carry some cargo.
Cruise liners are designed with passenger accomodation as a priority. They tend to be shorter in overall length, wider in the beam and with higher freeboard.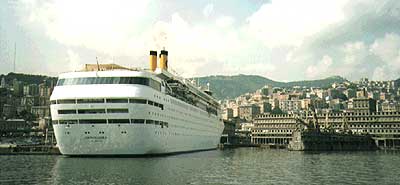 Of course, many ships that were originally built as passenger liners are now in operation as criuse liners, such as Cunard's QE2, the Norway (formally France), Switzerland for example.
One of the Costa Line cruise ships taking on new passengers at Genoa. Note the "boxy" nature of the design. This is to maximise the accomodation for the size of hull.
---