Engine Room Instruments
---
---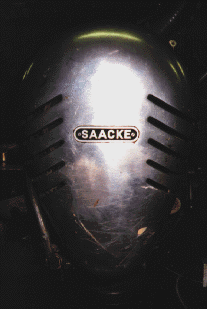 This is the front of the boiler burner. It is my favorite piece of metal on the ship. To me it looks like a mask from the future.
---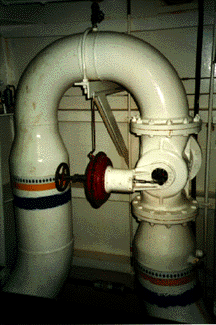 This section of water cooling piping takes second place in the art category. This is the control valve for the cooling water system.
---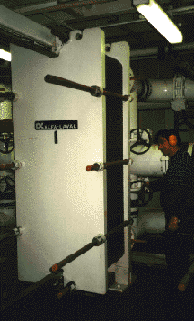 These large coolers stand almost 10 feet tall. They transfer heat between the Engine Room Cooling system and Salt Water.
---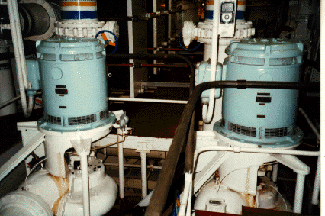 Low Temperature Cooling pumps circulate the cooling water in the Engine Room. They are also physically quite large, perhaps about 7 feet top to bottom.
---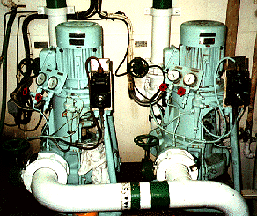 These are the small salt water pumps for auxiliary use. We use this water for steam cooling.
---
---