Engine Room Instruments
---
---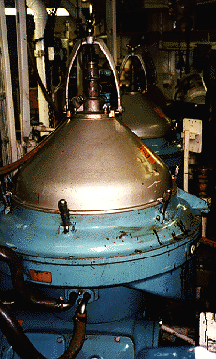 This is one of 7 purifiers in the lower Engine Room. We purifiy all of our Fuel Oil and all of the Lubricating Oil running in the Main Engine and Generators. This unit stands about 5 feet tall.
---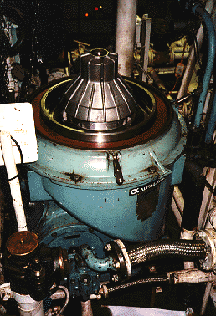 Here is another Purifier opened up for cleaning. The bowl top that you see is about 2 feet in diameter and rotates at nearly 5,000 rpm when running.
---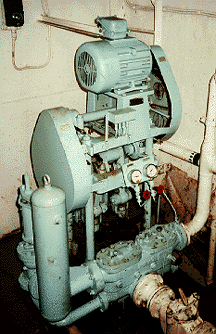 Our little R2D2 here is an automatic bilge pump that helps keep the water on the outside of the boat. It pumps into a series of tanks which help eliminate any oil from the water.
---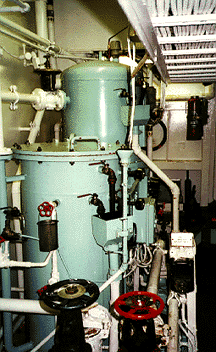 This Oily Water Separator takes water from the last bilge water tank and removes almost all of the contaminants from it. When the water goes over the side, it is less that 15 parts per million of oil or other particles.
---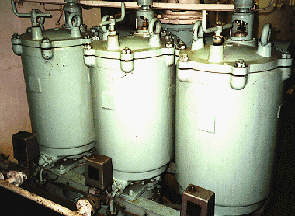 These are self cleaning filters that continuously filter Main Engine Lube oil. They work both at sea and in port.
---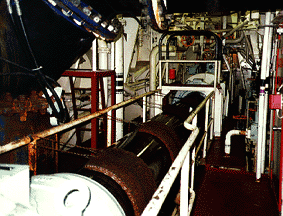 The two foot diameter propeller shaft transfers power from the Main Engine back to the Controllable Pitch Propeller system. The mats hanging on the shaft keep it polished and bright.
---
---