History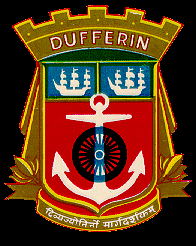 A Resolution was moved on 19 March, 1926 by our veteran Nationalist in the Central legislative assembly to recognise the need for creation of Indian Mercantile Marine and establishment of Training Institution. Sir P.S. Siva Swamy Iyer, the redoubtable champion of Indian shipping was so convincing that the house including the government members accepted the resolution unanimously.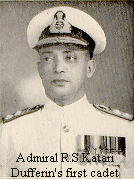 This gave birth to resurrection of roya1 Indian Marine's largest troop ship Dufferin resulting in its conversion to Mercantile Marine training ship after over handing and fitting in the government dockyard. Thus began an entirely new chapter in the history of Indian shipping when 1st batch of 7 cadets joined Dufferin, cadet R.S.Katari(later hon'ble Admiral R.S.Katari) being the first cadet of T.S.Dufferin, on November 23, 1927 under the command of commander Henry Digby Beste. Dufferin had trained 2656 cadets by the time she was decommissioned on 5th April, 1972. It is no mean tribute to her that four Chiefs of Naval staff of Indian Navy, a number of Admirals and senior Naval Officers, 4 Nautical advisers to the Government of India, two Chief Surveyors and large number of executives of shipping companies and many retired and serving Master's are alumni of this Institute.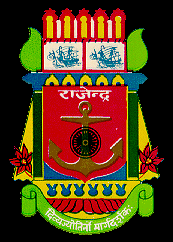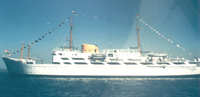 Accordingly in 1972, training ship 'Dufferin' was replaced by training ship 'Rajendra' a ship specifically designed and meant for training of 250 deck cadets for merchant Navy at a time. Being aware that T.S.Rajendra would need replacement, the output need to be substantially increased, the Government of India decided with great fore thoughts to set up a shore based academy for Nautical cadets though it involved enormous capital investment. Thereby the shore based Nautical Academy – T.S.CHANAKYA was inaugurated by the then Minister of surface Transport Shri. Jagdish Tytler on 5th April, 1993 – The National Maritime Day and became operational on 1st August, 1993 the date when T.S. Rajendra ceased to be a Training ship.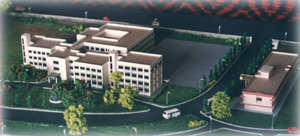 ---