History of Cospas-Sarsat
---
---
This satellite system was initially developed under a Memorandum of Understanding among Agencies of the former USSR, USA, Canada and France, signed in 1979.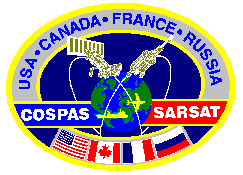 Following the successful completion of the demonstration and evaluation phase started in September 1982, a second Memorandum of Understanding was signed on 5 October 1984 by the Centre National d'Etudes Spatiales (CNES) of France, the Department of National Defence (DND) of Canada, the Ministry of Merchant Marine (MORFLOT) of the former USSR and the National Oceanic and Atmospheric Administration (NOAA) of the USA. The System was then declared operational in 1985.
On 1 July 1988, the four States providing the space segment signed the International Cospas-Sarsat Programme Agreement which ensures the continuity of the System and its availability to all States on a non-discriminatory basis. In January 1992, the Government of Russia assumed responsibility for the obligations of the former Soviet Union. A number of States, Non-Parties to the Agreement, have also associated themselves with the Programme.
Through their association with the Programme, the States can contribute ground receiving stations which enhance Cospas-Sarsat distress alerting capabilities, and/or participate in international Cospas-Sarsat meetings dedicated to the world-wide co-ordination of System operations and Programme management.
---